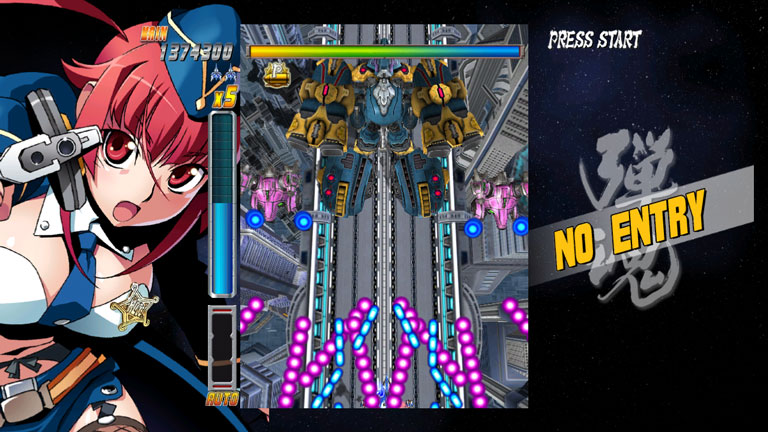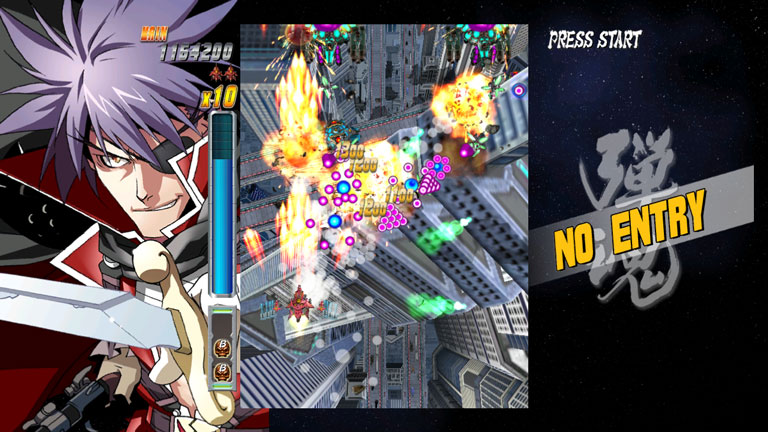 A vertically scrolling shooter controlled using the directional pad and three buttons.
Use the pad to move, tap shot or hold rapid fire to use Wide Shot's reach or hold shot for the powerful Cross Shot. The bomb button launches a bomb, which can save you in a pinch, but come in limited quantities.
Defeating an enemy renders their shots harmless.
In other words, the key to success is not avoiding enemy fire, but rather destroying the enemies as quickly as you can. This is how an aggressive shooting game should be played!